The Marshall Chess Club is the most competitive chess club in the United States and features the most tournaments. We organize tournaments nightly with the aim of building an active community of chess enthusiasts at all levels.
To view the entire history of Marshall Chess Club events on the USCF website,
click here.
For our complete tournament schedule,
click here
.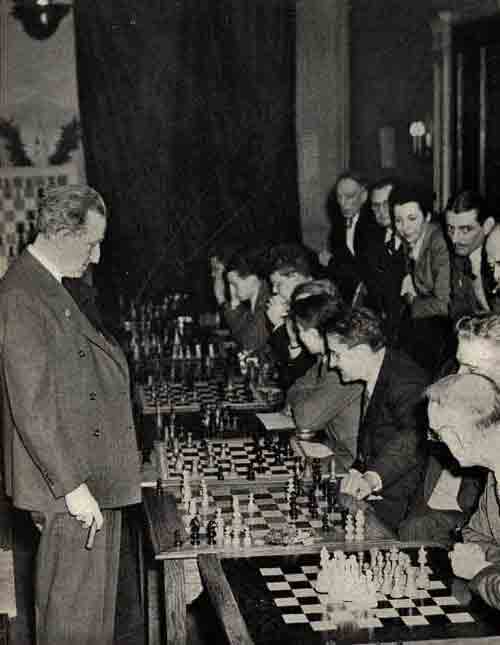 Frank Marshall playing a simultaneous at the Marshall Chess Club in 1943
See
calendar
for next cycle.