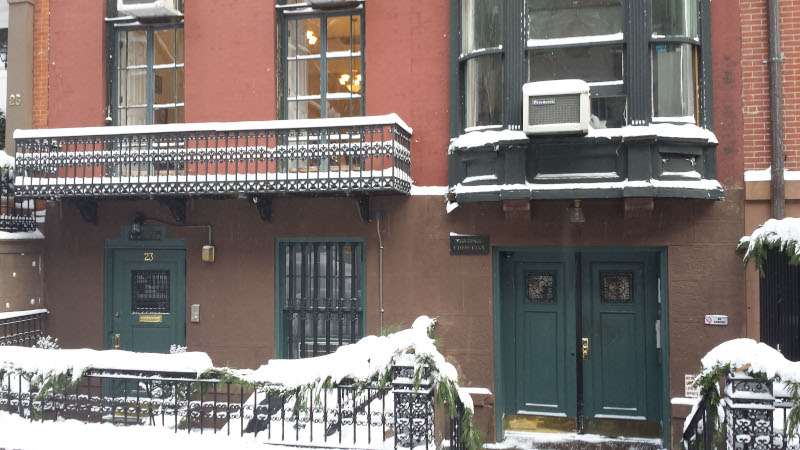 Dear New Visitor,
Please find answers to frequently asked questions below. The staff is available by email or phone via contacts.

Are guests permitted at the club?

Yes! Out of town guests are welcome to drop in for a visit. The club is open every day weekdays from 1pm to midnight and weekend 9am to midnight.
Where is the club located?
We are located on the first two floors of a townhouse at 23 W 10th st. The building is easy to find. Please see the interactive
map
below!
Is there street parking?
There is usually parking available on neighboring streets (9th, 10th &11th streets) on weekend mornings and on weekdays after 6pm. It is harder to find parking in the afternoons. The cheapest pay-for-parking garage is located on 8th street, between Broadway and Mercer.
Where is the club office?
The office is located in the front of the building on the second floor. When you enter it's right above you, simply walk up the stairs!
What kind of events does the club have?
We are the most active tournament club in the country, and host some kind of rated event almost every day of the year! We also have classes, lectures, simuls, and more! Please visit our calendar for our complete schedule!